Better Than an Apple Magic Keyboard?!?
This is the keyboard Apple should be making.
The X-1 is an ultra-thin high performance mechanical keyboard. Its sleek design comes with a solid aircraft grade aluminum case, state of the art RGB backlighting, and multi-device Bluetooth connection. The Hexgears X-1 is the perfect option for those looking for an upgrade without breaking the bank, with uncompromising performance and style.
Apple Magic Keyboard
Hexgears X-1 Mechanical Keyboard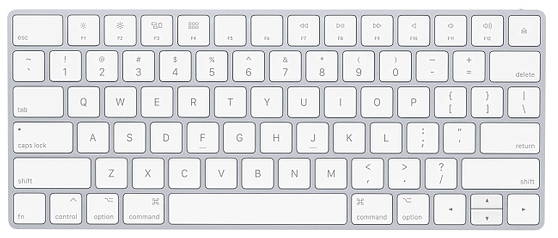 Compatible Operating Systems
Compatible with Mac and iOS
Compatible with Mac, iOS, Windows, Android, and Linux
Wired Connectivity (for Gamers)
Customizable Keys for Mac and Windows
Bluetooth Switching Between 4 Devices
Switch Options for Personalized Feel
Ability to Interchange Keycaps
Available in Multiple Colors
Hexgears X-1 Wireless Low Profile Mechanical Keyboard is available on Kickstarter for $99.