Weekly Status Update (03/14)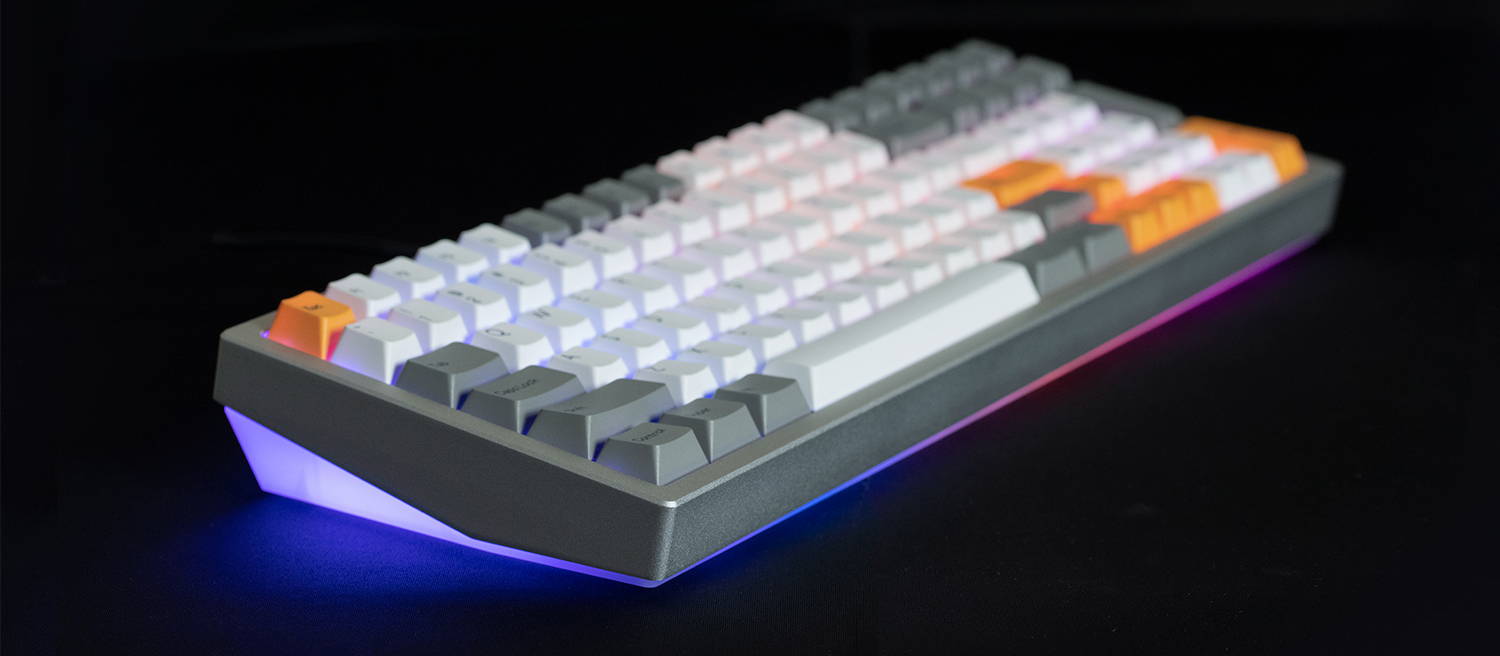 Ctrl + F to find what you're looking for. Contact support@kono.store with any questions or concerns, but please note that replies will be delayed due to high communications volume from Kira.
If we've missed something that you need info on, let us know.
ErgoDox 76 "Hot Dox"
The Alpaca Keyboards Hot Dox has finished production. We are confirming palletization of product and expect our freight forwarder to pick them up for shipment early next week.
Cherry MX Switches (36 / 80)
Cherry switches are on track to arrive before the Hot Dox 76 and should arrive early April. We experienced an operations error that caused a delay, however we are now planning to air-freight for a faster arrival time.
Fox Forest Deskmats
The shipment left China and is in transit to the US. We expect them to arrive by end of this month.

Glow Deskpads
All orders have been paid for with the vendor and labelling information has been supplied. We are awaiting feedback to make sure timelines are still on track.
GMK Shoko
The designer received the new color samples and he said that they look "wonderful." We have confirmed this with GMK and are moving towards production - this set will become a reality! We are working to ensure all proxies are sending their POs to GMK and then GMK will start production.
GMK Triumph Adler 90
GMK TA90 sets are now being fulfilled.
Hexgears Gemini Dawn / Dusk
We have satisfactory information and are finalizing details for the PO, it will be sent soon and production will occur.
Infinity Ergodox
We are in contact with the manufacturer and things are proceeding well. We have received the parts and are inspecting them before sending to the manufacturer. The manufacturer is collecting other needed parts as well.
JTK Arctic & Classic Cyrillic
JTK is matching colors and fixing some 1u legends for common 65% (originally were middle aligned and changing them to left align).
KAT Alpha
KAT Alpha is fulfilling to customers.
Kira Mechanical Keyboard
Kira fulfillment is complete, but yours may still be in transit.

Some kit backers and buyers may receive kits and keycaps separately — this is due to a packing error at the factory. If you received a kit without keycaps, your keycaps are en route. No action is required on your part unless customs charges you for the keycaps; at that point you should contact support. Please reach out to support@kono.store with questions or concerns.
SA Bubble
The purchase order was placed by zFrontier. Production will occur in July 2019.
SA Royalty
SA Royalty shipping is complete, except for orders containing other pre-order items. Extras are sold out.
SA Symbiosis
We have order acknowledgement from Signature Plastics. We received color samples and are making new ones to ensure the legends are in spec with designer. We will get these new samples in May of this year. Production slot is still locked in.
SA Troubled Minds
Signature Plastics has shipped us the orders and they should arrive at the warehouse early next week.
Due to high volume of sales, we were able to do a second production run that will be completed much faster than typical SP production times: batch two will be done by middle of April. All groupbuy backers and most pre-sale buyers will be getting their keycaps from the original shipment, whereas those who most recently purchased the set will get theirs fulfilled in the second batch.
Skog Lite
The group buy is closed and we've issued a PO. Production is ongoing. Our current timeline places Skog Lites at the warehouse in June.
Star Wars Galactic Empire DSA Keycap Set
The boxes are being manufactured right now and SP is set up to receive the boxes and begin production. We expect to have the products on time come May.
Hexgears X-1
Restock of all Hexgears X-1 variants is planned for June.