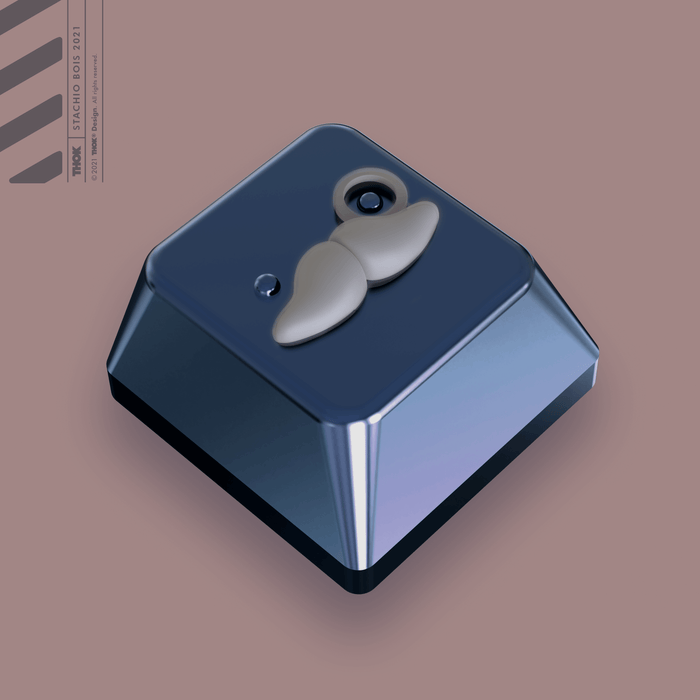 Stachio Bois 2021 by tinymakesthings
Original price
$69.99
-
Original price
$79.99
Proudly Supporting MOVEMBER with a percentage of all sales!

Your chosen keycap will come with both black and light grey resin moustaches in 3 different designs (6 pieces total).
THOK teamed up again with Tiny to recreate her Stachio Bois handmade artisans into solid metal keycaps!
Tiny is known for her many handmade resin and clay artisan keycaps, check out her Instagram and TikTok for endless keycap novelty fun!

Available in PVD Rose Gold, PVD Navy, or Powder-coated Aluminum with the whimsical Stachio design by Tiny. The moustache will be made of resin and in the famous Tiny fashion, is DIY click in. These come with multiple 'stache options to customize your own stachio style!

details

R1 Cherry Profile
Quality 4g Aluminum (Pink, White) or 11g Brass (Rose Gold, Navy)

Powder-coated Aluminum or PVD Brass finish
6x swappable resin moustache designs (3 designs each in black and light gray)

MX switch stem