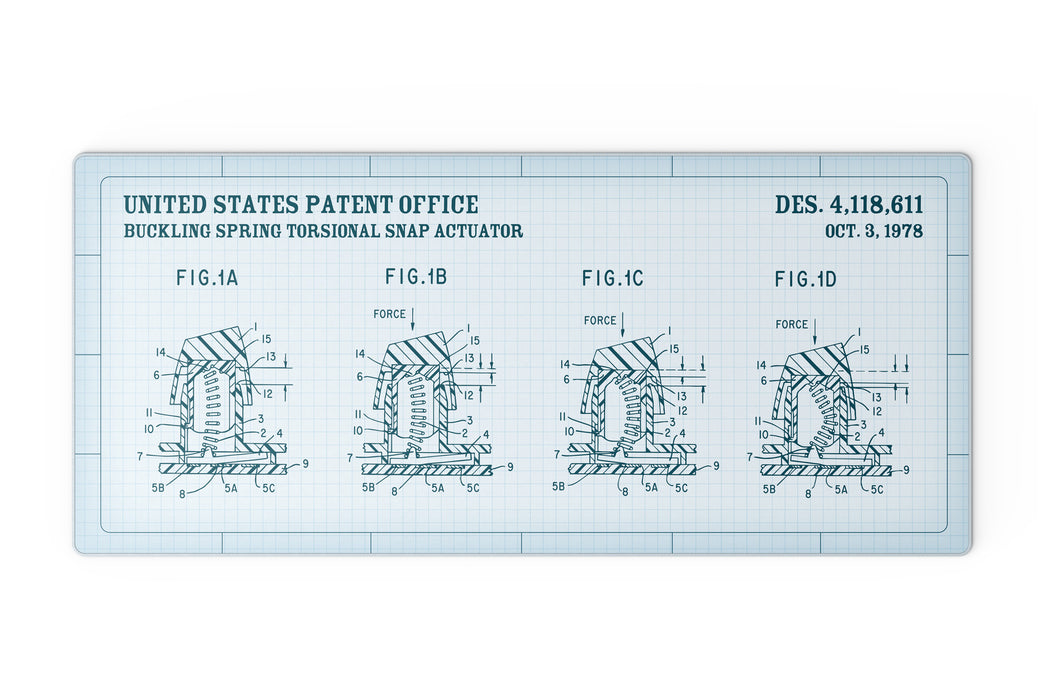 Patent Print Deskmats
Original price
$19.99
-
Original price
$19.99
Checkout with Apos for free shipping to the US! Learn more here.
Engineering diagrams and sketches are flat-out cool. When they cater to one of your passions, that's doubly true. Showcase the roots of keyboard design and summer vacation with our patently good deskmats.

capacitive history
IBM is featured front and center in two of our designs. Its buckling spring mechanism, found in Model F and M keyboards, offers one of the best typing experiences known to man. The platform even influenced modern keyboard layouts due to massive sales and popularity — it was the switch to use until the industry pushed quieter (but cheaper and mushier) rubber domes.
IBM's earlier Model F keyboards were impressive in terms of feel and their forward-thinking capacitive design. They were contactless and operated on principles similar to modern smartphone screens. Later, IBM transitioned to membranes (like those used for rubber domes) as a cost-cutting measure.
say hello to my little friend
Nostalgic summer fun is inseparable from squirt guns. We're stoked to showcase a super soaker diagram on our third (for now) patent deskmat. It's optically professional without sacrificing a splash of youthful joy.
measurements and details
900 mm x 400 mm (~3 ft. x ~ 1.3 ft)
1/10th inch (3 mm) Thickness
Long-lasting, fade resistant printing
Non-slip rubberized bottom
Durable stitching
Enhances keyboard acoustics
Reduces desk and accessory wear
Designed by Kono