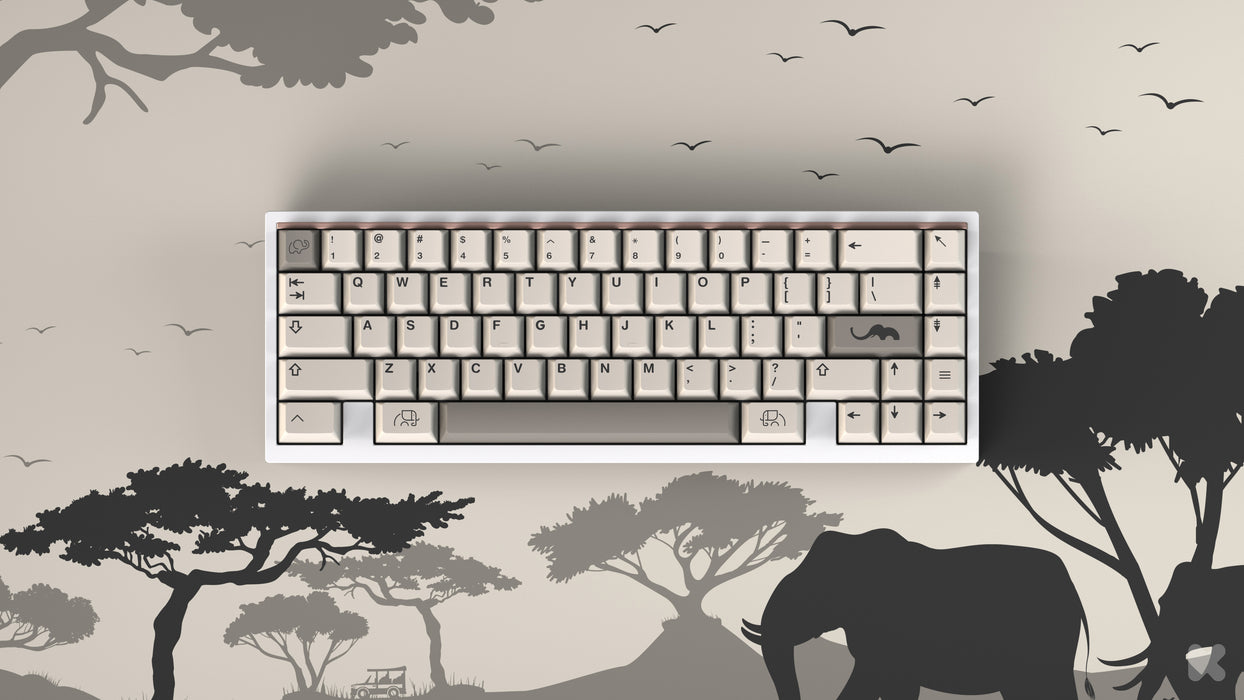 EPBT Ivory
Original price
$29.99
-
Original price
$114.99
Elephants are a natural wonder. For many, they're the essence of faraway lands. That loving publicity, despite its scale, hasn't stemmed forces that challenge elephant populations. Some charities even state that wild elephants could disappear within a generation. That's why this group buy is donating profits to Save The Elephants. 
Deskmats found here
Designed by Pachriksu
Produced by EPBT
PBT Dyesub
Deskmats: stitched edge, 900x400mm, 3mm thick
Supports

 

Save The Elephants

, a non-profit organization located in Kenya.