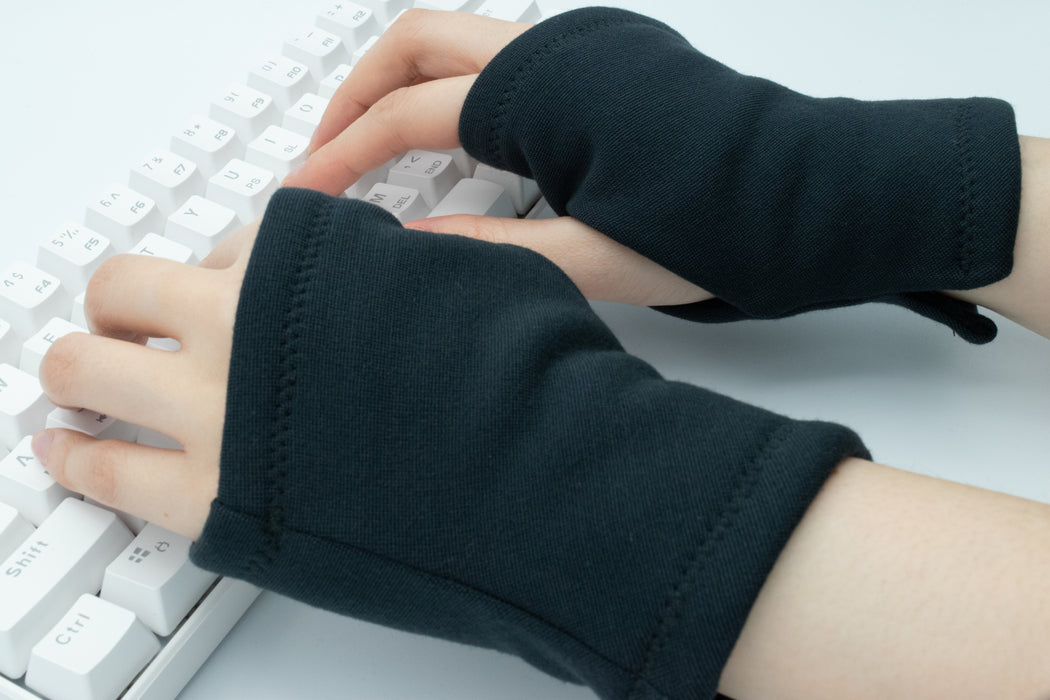 Hand Warmer Gloves
Original price
$36.99
-
Original price
$36.99
Save your hands from cold mornings and long work days. Handmade hand warmers from Refiber Designs will make your fingers and wrists comfortable all day long. These soft gloves don't impede your finger movement and will keep your fingers nimble in those pesky over air-conditioned office environments. The soft, padded material doubles as a subtle wrist rest, to provide your wrists cushioned comfort from any hard work surface.

Handmade Quality
Each glove is handmade and inspected by Refiber Designs with high quality materials and recycled polyester!

Full Range Finger Mobility
Shorter angled edge keeps fingers free, including the pinky

Lightweight Feel
So comfy you'll forget you're wearing them

Machine Washable
Practical for day-to-day wear. Durable for easy machine washing!

Sizes XS through XL
Range of unisex sizing so that you can find a fit that works for you.
details
Handmade by Refiber Designs
Full range finger mobility
Graphite Color
Lining: Recycled Polyester Fleece: 100% recycled polyester
Outer: ponte de roma knit 67% rayon, 28% nylon, 5% spandex
Machine wash cool, tumble dry low
Sizing Chart
Measure your hand circumference around your palm and 4 knuckles.

XS: 5.5 - 6.5 inches
S: 6.5 - 7.5 inches
M: 7.5 - 8.5 inches
L: 8.5 - 9.5 inches
XL: 9.5 - 10.5 inches