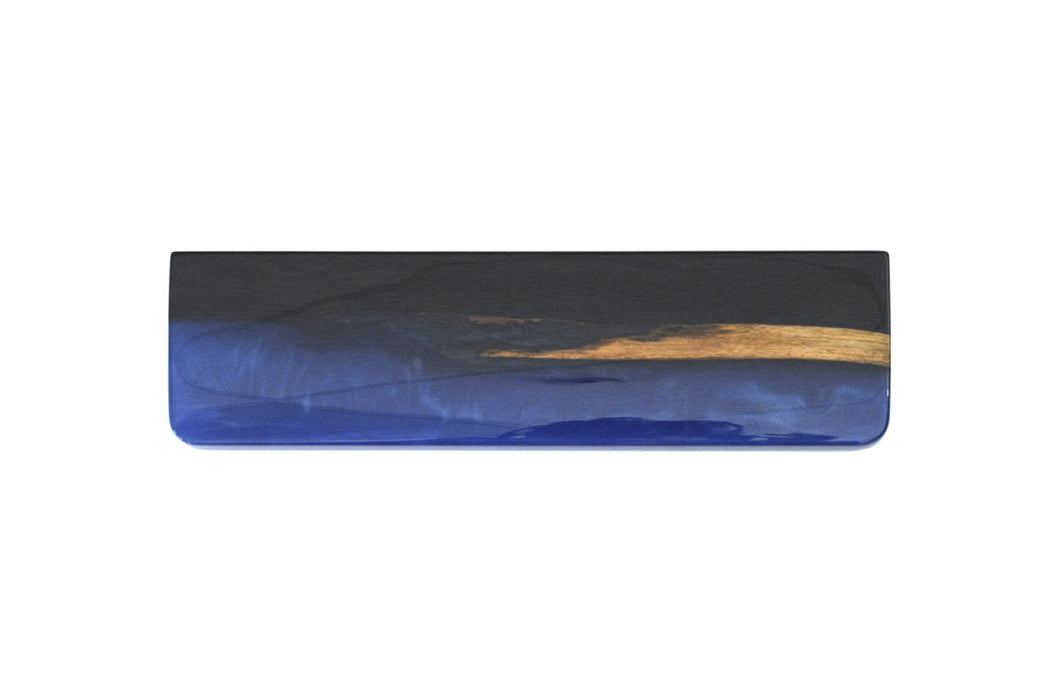 Kono Resin & Wood Wrist Rest
Original price
$34.99
-
Original price
$42.99
Each wrist rest is made with a natural piece of real sandalwood, making every item unique. Please note that the product photos are just for reference and not reflective of the exact pattern you will receive.

Elevate your wrists and desktop style with the Kono Resin & Wood Wrist Rest. Smoky translucent resin is inlaid with real sandalwood for a look that's both mysterious and distinctive. The epoxy resin provides a solid, almost granite-like, base for typing and gaming, while the wood adds a slash of cool dimensionality.
The materials and processes used in production make each rest one-of-a-kind. Each piece of sandalwood is real and has its own unique grain and texture. The smoky swirls in the resin also vary from piece to piece. Small bubbles in the resin are a natural and intentional part of the epoxy setting process that create an even deeper 3D effect.
details
Available Sizes

Compact - 11.8 x 3.2in (300mm x 80mm)

Fits 40-65% layouts or similar 

TKL - 14.2 x 3.2in (360mm x 80mm)

Fits TKL and 90-96% layouts

Full Size - 17.3 x 3.2in (440mm  x 80mm)

Fits Full Size keyboards with numpad

Available Colors
Materials: Epoxy Resin & Sandalwood