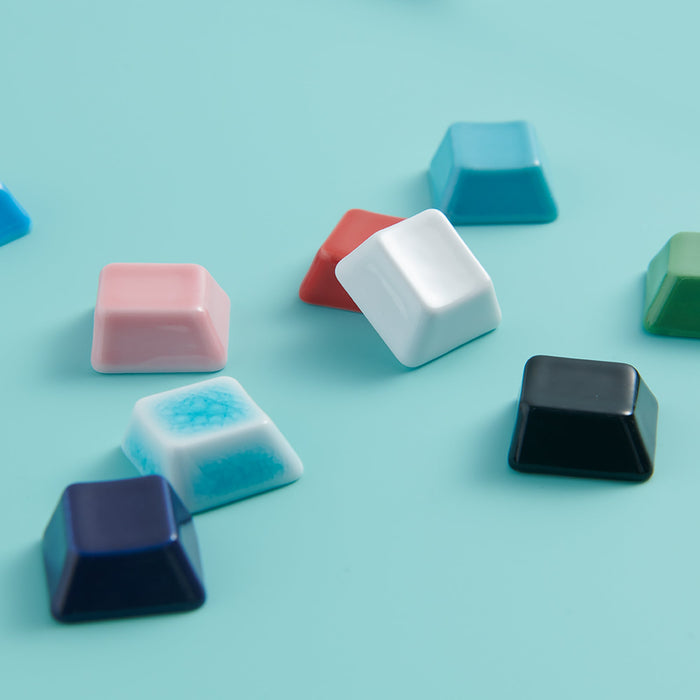 Cerakey Ceramic Keycap Set
Group Buy
Original price
$126.00
-
Original price
$144.00
Note: This is a Group Buy that closes November 27. Estimated arrival is early Q1 2024.
This new batch of Cerakey Ceramic Keycaps come in a huge variety of colors to fit your personal setup, both with legends and blank! It also features a new plastic stem to have a clean fit on any MX style switch with improved durability and stability.
Cerakey is the first keycap set in the world made of ceramic. As a long-lasting material, ceramic has been used in human history for thousands of years. As a keycap, it offers a unique and silky smooth typing feel with audible thockiness and semi-transparency for gorgeous backlit effects. 

Plastic keycaps just don't compare. To the touch, Cerakeys are warm, jade-like, and silky smooth. Unlike plastic keycaps, which sacrifice shine-through for thockiness, Cerakeys have both high light-transmittance and a deep thocky sound. They're also physically and chemically sturdier-they won't fade or corrode from sweat or grease. 
Unlike the fragile and heavy ceramic found in most consumer-grade applications, Cerakey uses industrial grade alumina ceramic that is both stronger and lighter. Cerakeys are sculpted in comfortable Cherry Profile that helps you feel out each row with your fingers. These fit any MX-compatible switches, so they can be used in a massive variety of keyboards. 
details
Designed and Produced by Cerakey
Profile: Cherry Profile 
Compatibility: standard Cherry MX switches and MX-style clones

Keycap material: Alumina Ceramic
Stem material: ABS
114 ceramic keys included
Supports 61/68/84/87/96/98/104 layouts