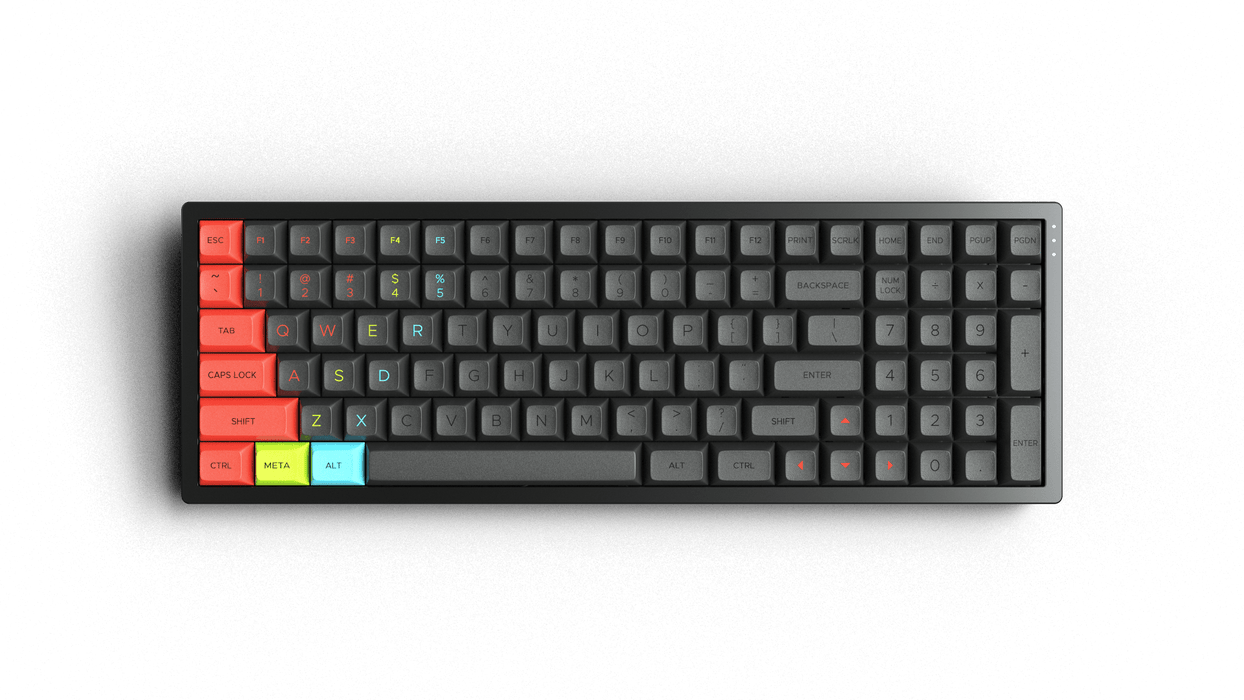 DSA Groove Keycap Set
Sold out
Original price
$99.99
-
Original price
$99.99
Note: the Groove GB is fully shipped (unless your order includes pre-order items). A few tracking numbers still need to be manually entered. Contact support@kono.store with questions.
Progress updates: https://kono.store/pages/weekly-update
DSA Groove, the first set by co-designers PyroL and SyntacticSugarGlider, is inspired by 1960s music and pop art. This keyset's bright reverse dye-sublimated colors, sharp contrast, and novel flair recall the artistic trends of that period — they're still iconic today. The 60s pioneered amazing cultural and industrial innovations without losing a defined sense of style. Groove's retro theme and material design pay homage to that revolutionary era.
This keyset comes ready for use on any keyboard up to 104-key fullsize (standard ANSI) and 6.25u or 7u spacebar. The all-in-one base kit includes compatibility with Kira, True Fox layout, and common ISO layouts (including short left shift). It also packs in some groovy novelty caps sporting music-themed 60s icons.
details
Dye-sublimated PBT
ANSI 104, ISO, True Fox, and Kira support
Novelty keys included
DSA Groove Keycaps