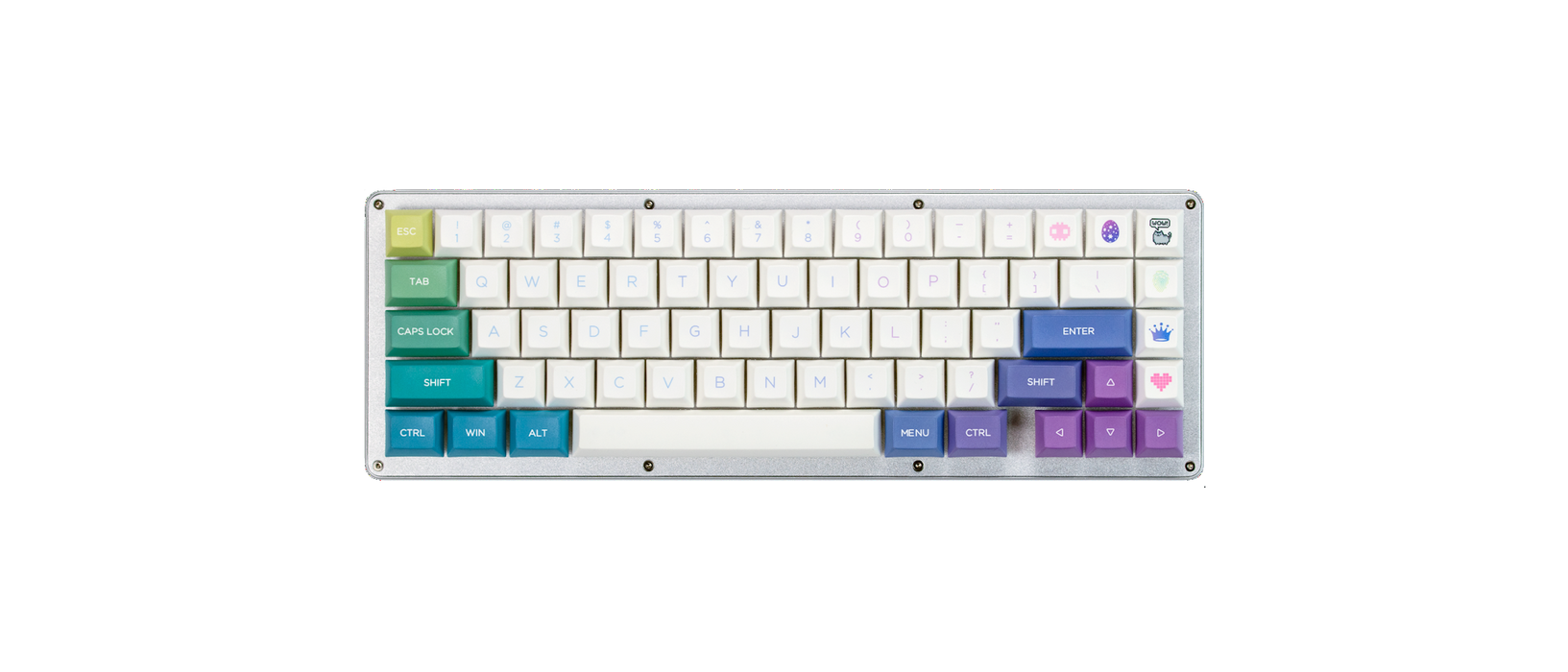 DSA Mystery Keycap Set
Sold out
Original price
$1.99
-
Original price
$39.99
Join this waitlist to be notified when DSA Mystery runs again!
Smooth gradients and soft, comforting colors make DSA Mystery by zFrontier one of the most engaging keycap sets on the market. If the origins of its colorway are curious, its novelty keycaps are downright cryptic. Browser-crash saurians, cute felines, astrological signs, and a jumble of other symbols made their way into the set. Its beauty, however, isn't a mystery at all.
reverse dye sublimated
The detailed white-on-color legends were essentially impossible until Keyreative developed an air-dye sublimation process for keycaps. Dye is blocked from the legend area, which allows the base keycap color to show through. It's a clever and sharp reverse dye sublimation system that allows for beautiful new colorways.
Investigate this gradient-filled set with hundreds of enthusiasts around the world. It's an elementary colorway for typists who appreciate gentle saturation. Strong colors have their place, but boldness lacks a certain... Mystery.
details
Designed by zFrontier

Dye sublimated PBT

DSA profile

Produced by Keyreative using a unique air sublimation process 
proxies
zFrontier Link (China Proxy): https://www.zfrontier.com/m/3614
MyKeyboard.eu Link (Europe Proxy): https://mykeyboard.eu/catalogue/category/keycaps/dsa-mystery_83/
kits
Alpha I
Alpha II
Modifier
Numpad
Pixel
Mac I
Mac II
WKL & 1800
40 Percent
660 + 980
Astro I
Astro II
Minila I
Minila II
ISO