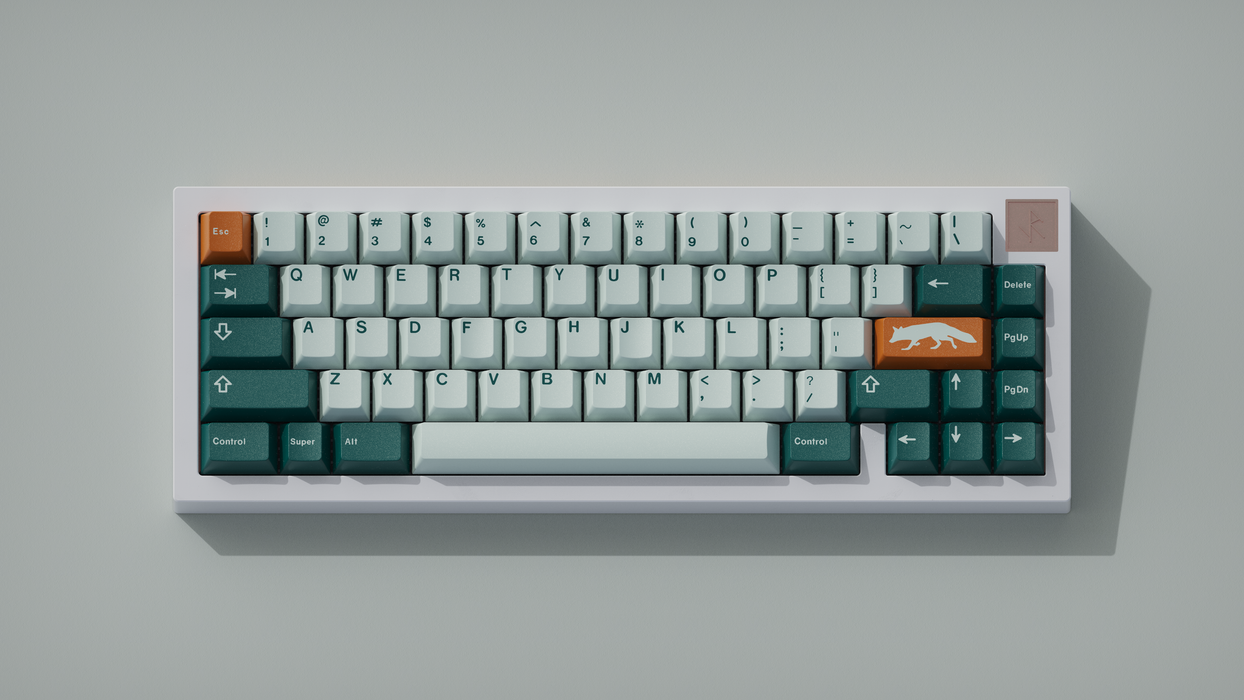 GMK Fox
Sale
Sale
Original price
$49.99
-
Original price
$189.99
Checkout with Apos for free shipping to the US! Learn more here.
For every Base kit we donated $1 to Save a Fox to help rescue foxes from fur farms!
Autumn is change incarnate; reddened leaves and evergreen needles dance along its breeze. Warm-blooded creatures breathe clouds and bask in colors at dawn. Stumps beckon mankind and forest denizens alike, home for seconds or years. GMK Fox, a liminal mystery, can be found against this backdrop.
Singed sienna bursts from a burning sassafras stand, frolicking to its prey. Playful footprints dot the dark soil. Bright eyes dim momentarily; a mouse escaped rooting paws, exposing a darting cream tail. "An enigma," the fox thinks, "how such things happen." Trotting back to cover is the only choice that remains.
Deskmats found here
Designed by boneandbee
Produced by GMK
Doubleshot ABS Plastic, Cherry Profile
Salvun Artisan: Copper, R1 Cherry profile, MX compatible
Deskmats: stitched edge, 900x400 mm, 3mm thick