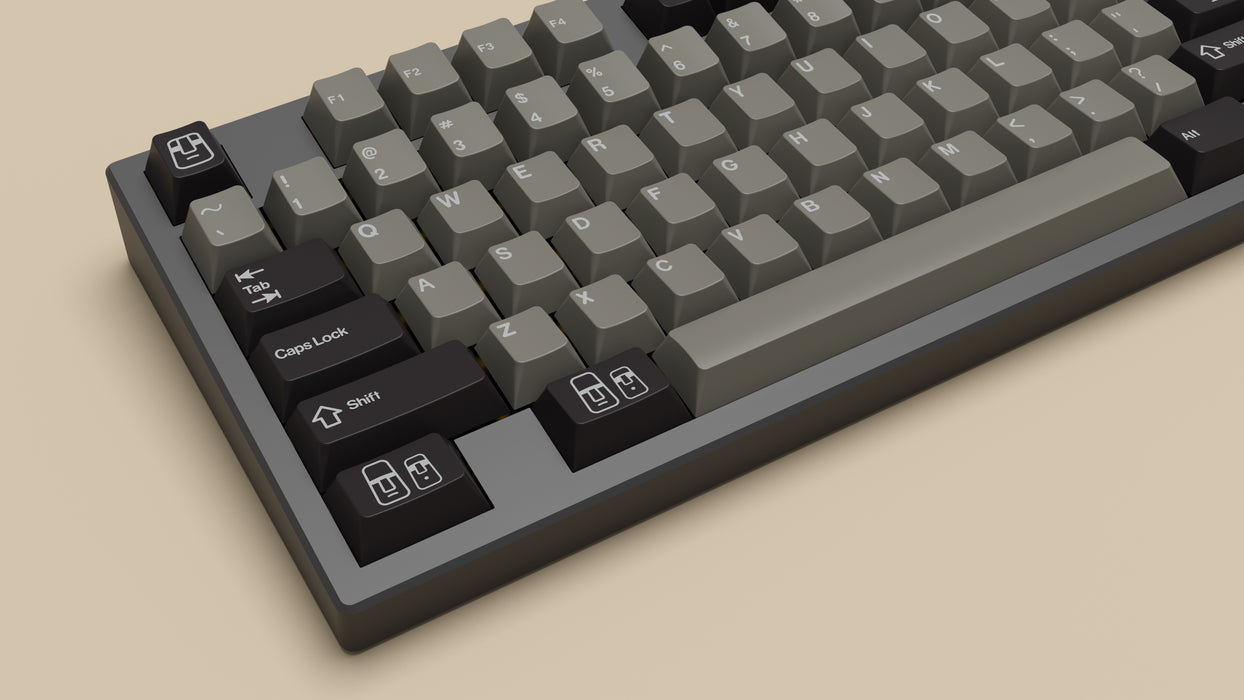 GMK Moai
Sold out
Original price
$29.99
-
Original price
$149.99
Note: This is a Group Buy that launched May 4th and closed June 4th. Unfortunately it was cancelled due to low sales across vendors. Open orders will be refunded shortly.
Donating $1 to School of Music and the Arts NGO Toki rapanui for every base kit sold during Group Buy!
Celebrating Rapa Nui heritage and history, GMK Moai turns your keyboard into the rolling hills of Easter Island with brilliant yellow flora and the stout statuary of ancient man.
'Easter Island Heads' aren't the exotic mystery that your high school history textbook advertised. They are Moʻai, the proudest artifice of ancient Rapa Nui islanders. Many of those megaliths were buried neck-deep by time and conflict — hiding their complete lower bodies from us — until caretakers intervened.
The island grind
Moʻai can reach 10 meters high with weights up to 86 tons. They were carved from soft volcanic tuff found in a central quarry, where an incomplete behemoth remains. It would have been 145+ tons and 21 meters tall. Painstaking labor moved the statues to coastlines; on-location rock piles allowed the Rapa Nui to add topknots ('hats') with additional work. Some were placed upon sacred stone platforms called Ahu, a development of the original settlers' Polynesian traditions.
Gaze of the ancestors
Each Mo'ai represented a powerful or honorable person. Once completed with coral eyes and stone hair, they were considered living faces — an ancestral spirit would take up residence. Its careful watch would bring good luck and prosperity.
Decline of the Rapa Nui
Internal conflict, overpopulation, an earthquake, and outsiders (through slavery and disease) toppled the entire island culture — including Moʻai. 17th Century explorers left new germs behind, then Peruvian slavers started violent raids in 1862. Several thousand were taken. Twelve islanders who survived the resulting abuse, smallpox, and tuberculosis were freed roughly a year later. Their repatriation started another pandemic; only 930 natives survived.
Persistence and recognition
In the early 1900s, few Rapa Nui descendants could be found on the island. Approximately 4000 live on Easter Island today. Locals are welcoming Moʻai restoration efforts, which try to involve the resurgent Rapa Nui people. They are working to solve the mystery of their own past, seeking solutions to an early writing system that was lost to time. Their resilience matches that of the Moʻai; any spirits that remain must be proud.
details
Designed by 

POL139

Produced by GMK

Doubleshot ABS Plastic, Cherry Profile
Metal novelties by Casper Keys
Easter Island Aluminum Novelty
Bead-blasted and anodized aluminum 6061-T6
Cherry R1 (esc)
MX Stem
4g
Moai Brass Novelty
Bead-blasted brass
Cherry R1 (esc)
MX Stem
13g