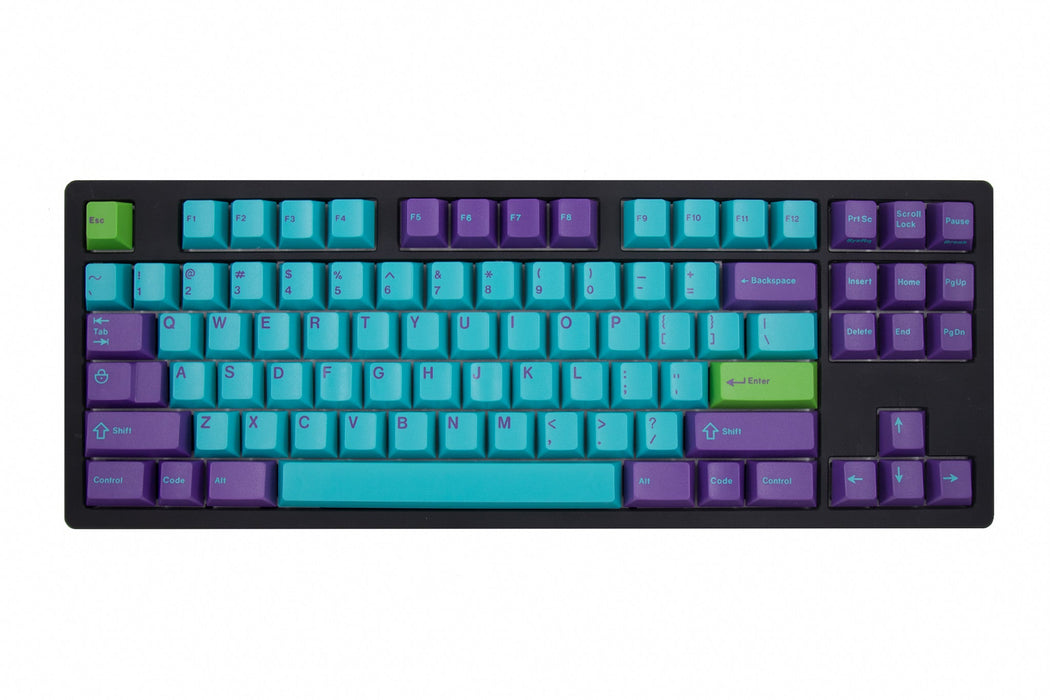 GMK Skeletor Keycap Set
Sale
Sale
Original price
$199.99
-
Original price
$199.99
Checkout with Apos for free shipping to the US! Learn more here.
A Universe of Color: From He-Man's Nemesis to Your Desk
Meet the Skeletor Mechanical Keycap Set, inspired by none other than the Masters of the Universe's iconic villain, Skeletor. Using a unique reverse two-tone colorway, reminiscent of the character's vivid palette, these keycaps are a splash of diabolical nostalgia at your fingertips.

Fit for Every Keyboard Warrior
The Kit includes keys that are not just fitting for the standard full-size layout but also cater to the winkeyless warriors and other specialized layouts. Never worry about compatibility again, as Skeletor's dark influence reaches far and wide.
Cherry Profile: A Classic Touch
Taking a cue from the best in the business, this set features a Cherry Profile, ensuring a comfortable and consistent typing feel. Just like Skeletor's relentless pursuit, these keycaps are unyielding in their quality.
Compatibility with Cherry MX Switches: Universally Evil
Ready to rule over any Cherry MX switch, the Skeletor Mechanical Keycap Set adapts to your preferences. It's an alliance forged in the depths of the keyboard universe, all set to conquer your daily battles.
Double-Shot Durability: Unbreakable as Skeletor's Will
Manufactured with original Cherry Corp double-shot molding, these keycaps are as thick and durable as Skeletor's ambition. They'll withstand every click, clack, and conquest.
Product Highlights
Keys that fit a variety of layouts including standard full-size, winkeyless
Cherry Profile for a classic touch
Compatibility with Cherry MX switches
Thick and durable ABS with Cherry Corp double-shot molding
Specs
Profile: Cherry Profile
Switch Compatibility: Cherry MX switches
Additional Features: F and J keys are scooped
Material: Thick and durable ABS
Molding Method: Cherry Corp double-shot molding