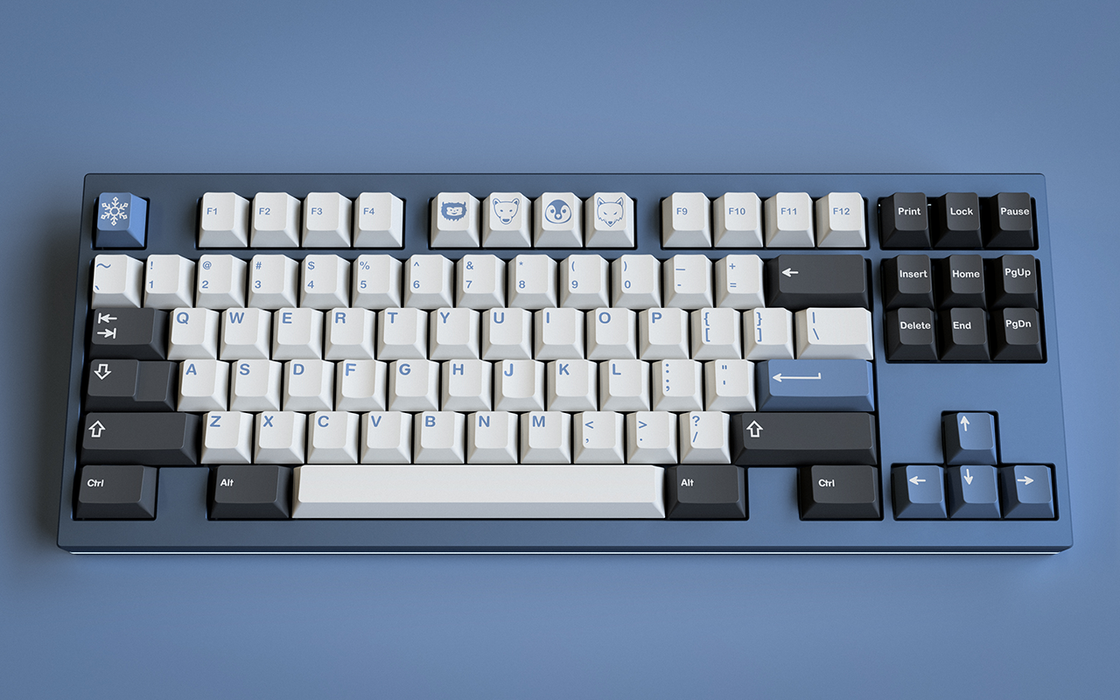 JTK Arctic Doubleshot Keycap Set
Sold out
Original price
$89.99
-
Original price
$89.99
Note: This is a group buy that closed on 11/26/18. Join the waitlist to be notified of any future development.
Arctic is the newest offering from JTK, an ambitious injection molding company that started sales in 2014. Its Cherry profile sets (based on original Cherry specs) provide a great alternative to expensive keycaps from other brands. We're happy to offer our first JTK product as a zFrontier proxy.
This appropriately timed seasonal set marks JTK's first use of icon modifiers, a classy substitute for verbose and cumbersome long-form legends. Arctic also features wide compatibility, properly thick plastic (1.5mm with a textured finish), and scooped or barred F + J keys. A variety of novelty keys add a cherry on top — among other options.
Decorate your keyboard with this cool blue set and its cute novelties.
details
Designed by mcnos
Cherry profile
Doubleshot ABS plastic, 1.5mm thickness
Packaged in sorting trays
Includes 162 keys
compatibility
ANSI layout (60% / 80% / 100%)
Cherry G80-3000, 3494
Leopold FC660M / 980M
WinKeyLess layout
Customized 60% / 65% / 75% / 80% / 100% layouts
MX HHKB layout (Duck Viper / Eagle) 
No 6U spacebars, No 2u Shift, 1.25u Windows key replaced by Snowflake