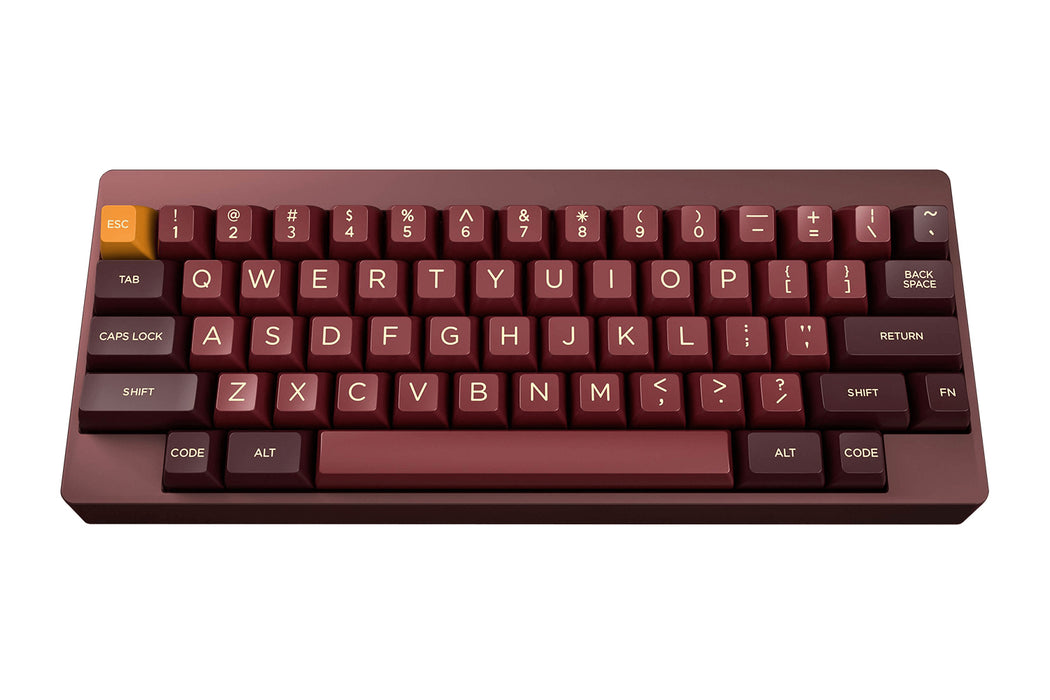 SA Royalty Keycap Set
Sold out
Original price
$109.99
-
Original price
$109.99
Note: This was a completed group buy that has since sold out.
SA Royalty's iconic colorway, conceived by the first time keycap artist ye_cole and manufactured by Maxkey, draws colors from diverse sources. Its primary visual inspiration is The Royal Tenenbaums, a critically acclaimed Wes Anderson film set in an atemporal rendition of New York City. Royalty also borrows from sepia-toned photographs and traditional Japanese temples.
We think the set brings to mind a Will Ferrell-esque vision of the 1970s, including its computer industry. Shades of red were liberally applied to mainframe panels and suits alike.
"He had a keyboard that could make a wolverine purr and keycaps so fine they made Apple look like a hobo." — Almost A Quote From The Anchorman Narrator
M0110 Render Credit - janglad_
pantone colors
Alphas: 491 C
Mods: 504 C
Accents: 7413 C
Legends: 7499 C