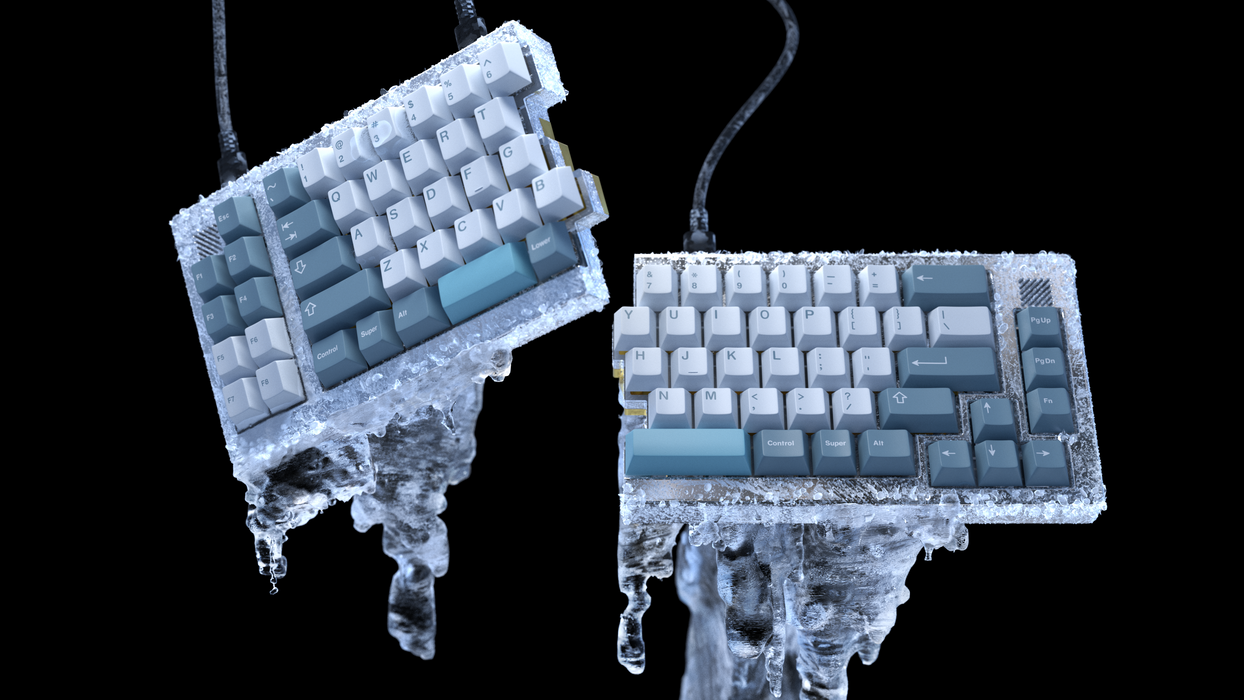 GMK Shoko Keycaps
Original price
$49.99
-
Original price
$194.99
This soft blue colorway is based on its designer's Discord name, Shoko Aoi. Shoko is a blue-haired student from the Japanese arcade rhythm game series Pop'n Music. Unsurprisingly, that very same cute character is the designer's favorite girl.

Shoko is returning for a second group buy after its limited-quantity first run. The set's popularity exceeded expectations after release, so we're happy to bring it back en masse. Two new kits are available, expanding compatibility.
triumph adler lite
If you're looking for a point of comparison, Shoko is like a gentler Triumph Adler. Light saturation and airy tones are its key differences. That adds up to a calm colorway — staying relaxed during intense rhythm games is important. It's an excellent balance that works well with nearly any keyboard.
Note: Round 2 contains Icon Modifiers, as shown on the kit images. Product images with text modifiers are from Round 1, which are not currently available.
details
Doubleshot ABS Plastic
Cherry Profile
Produced by GMK
Designed by RaySasQuach
Original Geekhack Thread
switch details
Progressive linear
Thic Thock MP series 90g spring

Actuation force: ~50g
Actuation distance: ~1.4mm

PC opaque top housing
POM stem
Nylon bottom housing
Color matched to Shoko

Pantone 656C - Housing

Pantone 5425C - Stem
proxy vendors
color samples