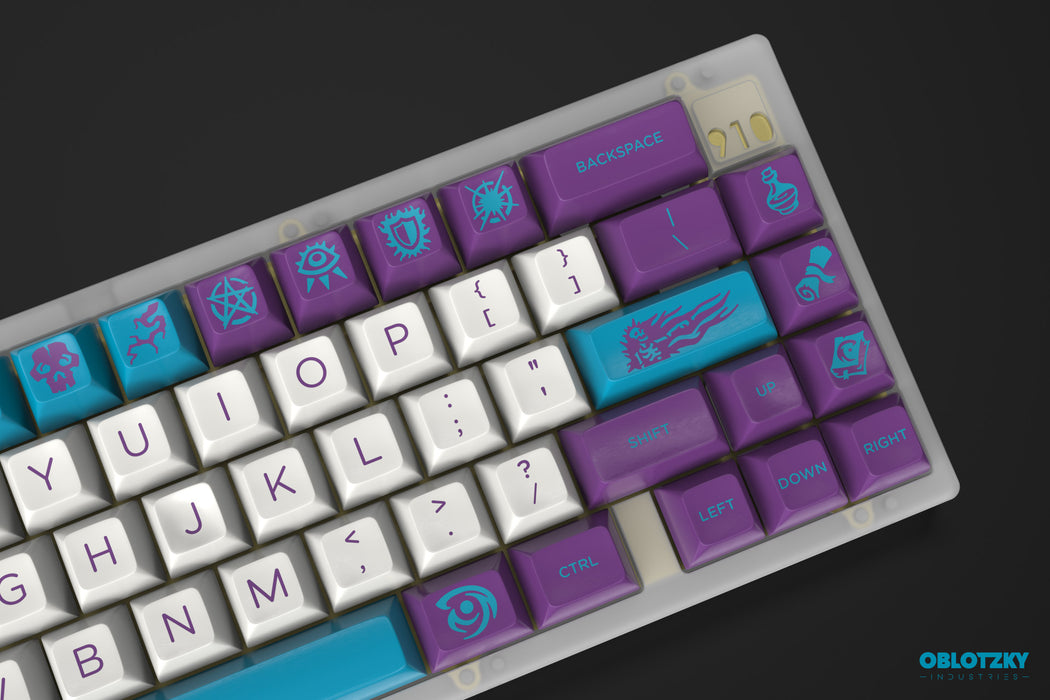 SA Arcane
Sold out
Original price
$28.99
-
Original price
$249.99
Arcane Full Set Bundles now available with Base, Novelty, Numpad, and Specialties kits!
SA Arcane brings the essence of RPG spellcraft to your fingertips. This SP keycap set contains specialized fantasy-inspired legends from a dream team of designers. Oblotzky and his artistic friend Gregor are the lead artists. Engicoder, t0mb3ry, and MiTo also contributed to the concept (which premiered in DSA profile).
SA Arcane offers several nods to mystical class specializations. Its rich, contrasty purple tone blends with traditional mage blue to cast a spell on your keyboard. Each novelty key is inspired by an important MMO cooldown icon or RPG gameplay element.
Ensorcel onlookers as you evoke Arcane powers. Immerse yourself in gameplay as well, but take heed. 'Ware the mysteries of magic — all paths to mastery are dark and winding.
details
Manufactured by Signature Plastics in the USA

Doubleshot ABS Plastic

SA Profile

Designed by Oblotzky 

and Gregor

Estimated fulfillment Q4 2019
compatibility
Base - TKL, Gemini Dawn, Gemini Dusk, Barix
Base + Numpad - Fullsize, Keystone
Base + Specialties - WhiteFox, NightFox
Base + Numpad + Specialties - Kira